Innovative Indoor Gardening
Indoor Growing Tech - Your New Smart Garden
Grow, savor, repeat. Just insert the pods, add water and our patented Liquid Nutrients and watch your plants flourish. It's that easy.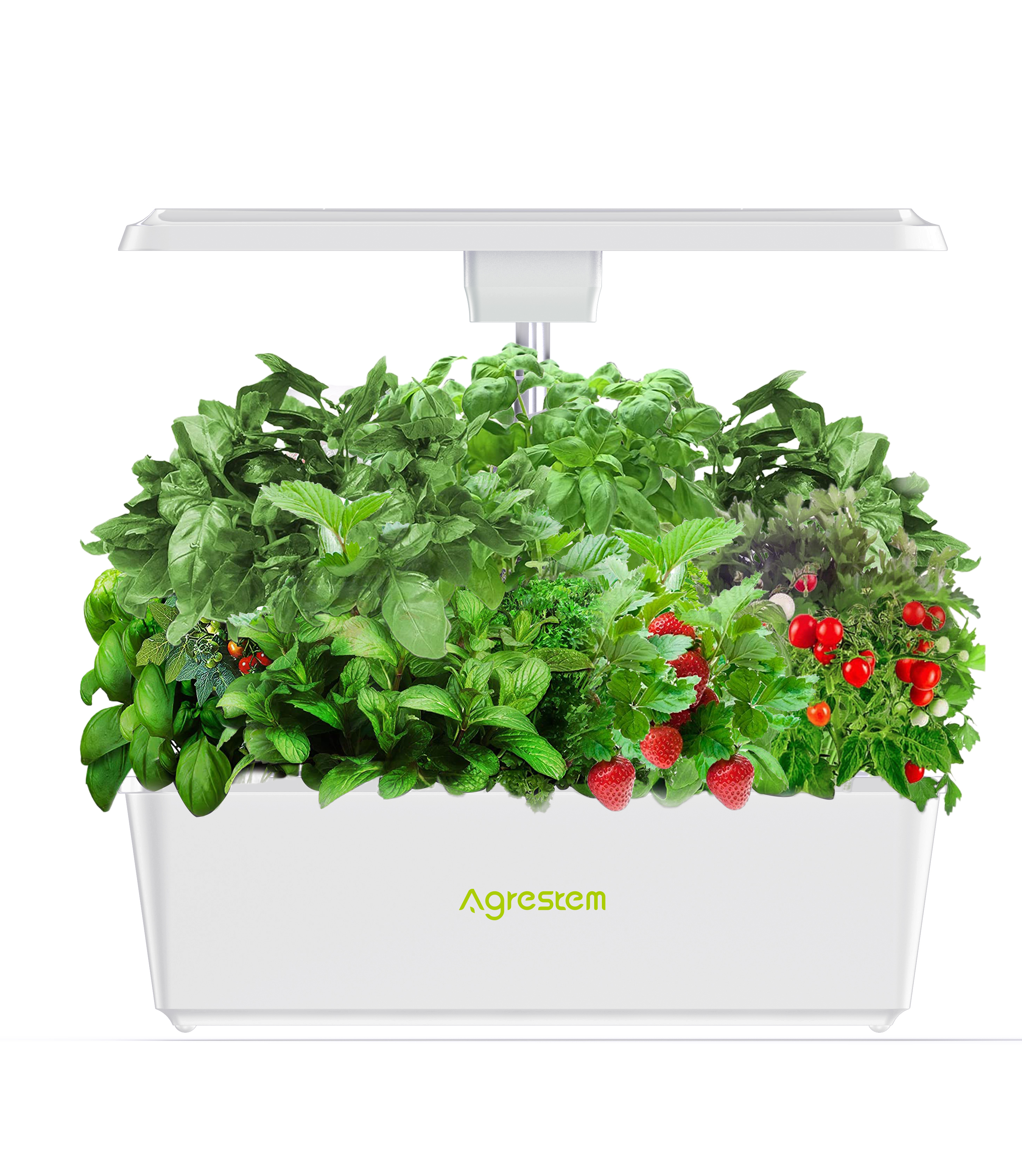 High-Performance Grow Lights

5-color LED full spectrum
36W LED Grow Light
100 lamp beads design

Simplified Control Panel

Veg Mode/Flower Mode,switch at a will.

Automatic Water Circulation System

1.3 gal large water tank circulation system runs every 30 minutes to increase the oxygen in the water, not only efficient and energy-saving, but also super quiet (less than 20 dB).

12 Planting Pods

It can can grow up to 12 plants simultaneously.

Adjustable Height

The height of the indoor gardening system can be adjusted for vegetables and fruits at different growth stages.

Water Lever Indicator

Equipped with water lever indicator to facilitate the understanding of the amount of water in the water tank.
Why Choose Agrestem?
We make the most environmentally friendly hydroponic light products in the world. They are 100% recyclable, free of harmful chemicals, and shipped from Bellevue.
100% recyclable
All water used for planting is recyclable, and the planting sponge is biodegradable
Youth Grant Program
We are providing free systems to local elementary schools in the Seattle area
Fast, free shipping in the USA
We offer fast, free shipping on all orders
No soil, no waste
Hydroponics means that the plants grow completely without soil
Agrestem Garden Community
You'll Never Grow it Alone
I have been using for a couple months. The plants grew fast within a few weeks. I am still enjoying mounds and mounds of lettuce. Amazing. Highly recommended. Very large and very powerful light.
I got this gadget and planted some kitchen herbs. They have exploded up into beautiful, healthy, bushy, and tasty herbs! Most everything is automatic. Fill it about once a week, and fertilize a couple of times per month. Everything else just happens! Great item.
Super easy to assemble and use. I have been growing basil and parsley. I love the convenience of having fresh herbs growing in my kitchen year round