Enjoy fresh all year
Four Step to Grow
From Plant to Plate - Fast, Safe, Convenient.
Indoor hydroponic gardening allows plants to grow 5x faster than soil without any herbicides, pesticides or GMOs - no sun, soil or skill required! Grow fresh herbs, veggies and more on your countertop, and enjoy them at your table in a matter of weeks.
Order
Order your own hydroponic grow system online
Insert the plant pods
You'll see sprouts in a few days.
Add water
Add plain tap water to the bowl until it reaches the indicator line.
Eat and repeat
Watch your plants thrive & grow
A Self-watering Garden that Anyone can Enjoy.
Grow, Savor, Repeat. Just insert your pre-seeded pods, add water and our patented Liquid Nutrients and watch your plants flourish. It's that easy.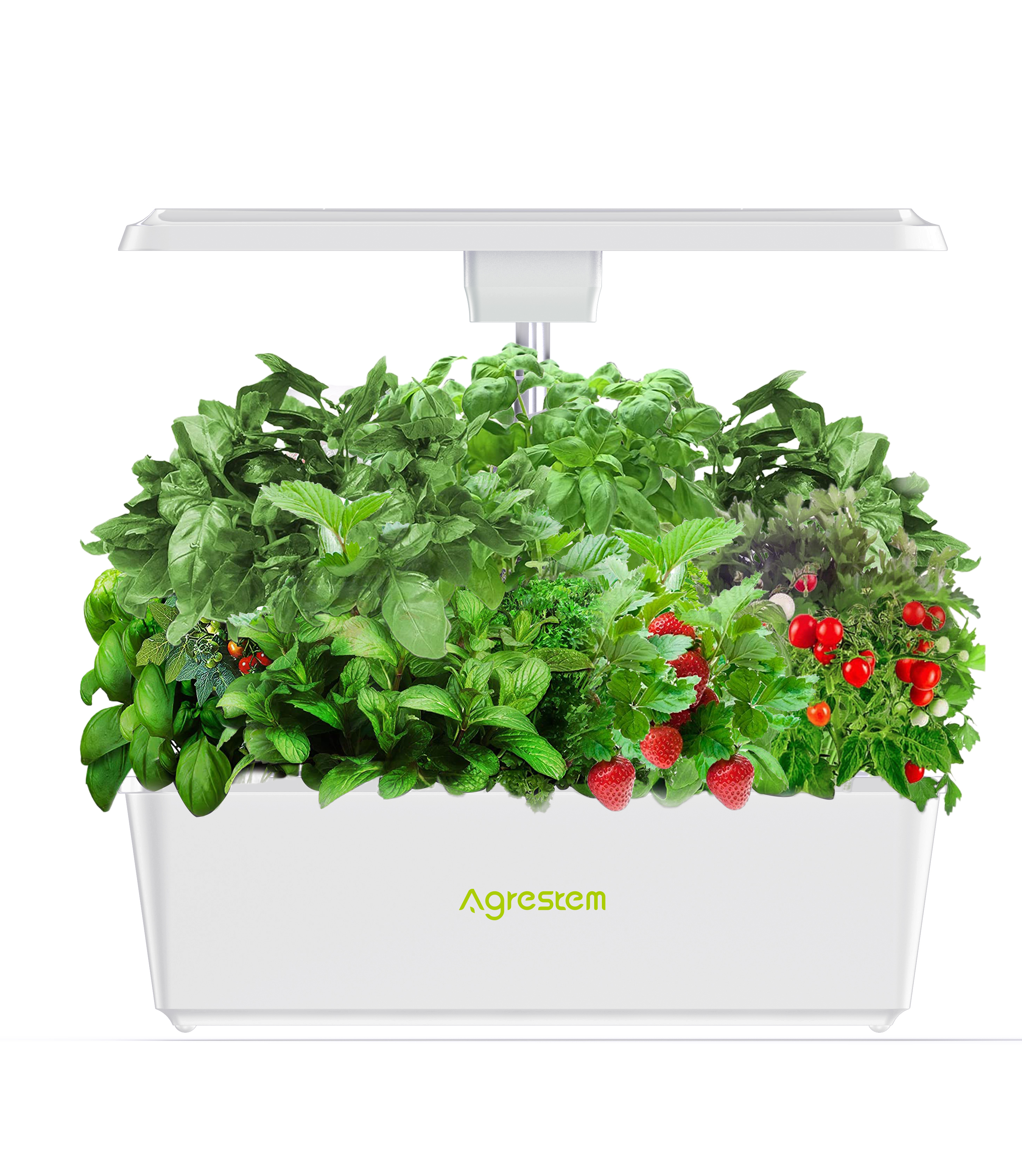 High-Performance Grow Lights

5-color LED full spectrum
36W LED Grow Light
100 lamp beads design

Simplified Control Panel

Veg Mode/Flower Mode,switch at a will.

Automatic Water Circulation System

3.8L large water tank circulation system runs every 30 minutes to increase the oxygen in the water, not only efficient and energy-saving, but also super quiet (less than 20 dB).

12 Planting Pods

It can can grow up to 12 plants simultaneously.

Adjustable Height

The height of the indoor gardening system can be adjusted for vegetables and fruits at different growth stages.

Water Lever Indicator

Equipped with water lever indicator to facilitate the understanding of the amount of water in the water tank.